AAT SRI LANKA CONFERENCE 2019 | 2ND & 3RD SEPTEMBER AT THE CINNAMON GRAND, COLOMBO
Session 1 - START-UP GUARDIAN ANGELS: THE ACCOUNTANT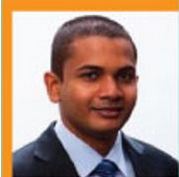 Mr.Ajantha Weerasekara
Director - Deal Advisory - KPMG Sri Lanka
Start-ups are risky business. Yet, the current market is full of bright new ventures from which only few thrive and most just stagger to a disappointing halt. One of the main reasons for this is the lack of an effective accounting system and the inability to perform analysis vital for success. However, in start-ups, the fundamentals of accounting may distort the actual picture as PROFIT is not always the only thing that matters. An accountant can assist in looking beyond the basics to help you determine areas for GROWTH by providing insight on cash flow patterns, inventory management, pricing, and business financing.
Session 2 - MINDFULNESS AS A TOOL FOR SUCCESS AND INNER PEACE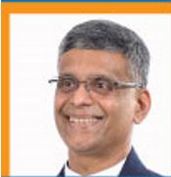 Mr.Deepal Sooriyaarachchi
Management Development Consultant, Accredited Master Coach & Mentor,
Author and Speaker.
Navigating our way through our complex lives is no easy task. What can we do to make this more manageable and rewarding? Mindfulness, an age old mind training practice, is increasingly gaining popularity throughout the world, in an attempt to meet this existential challenge. For an example, Google has its own mindfulness training program for its employees, called 'Search Inside Yourself'. The practice of Mindfulness is derived from 'Sati', a significant element of Buddhist traditions and based on Zen, Vipassanā, and Tibetan meditation techniques. It is basically the psychological process of bringing one's attention to experiences occurring in the present moment, which one can develop through the practice of meditation and through other trainings.
Session 3 - TAXATION & TECHNICAL DEVELOPMENTS: CHANGE FOR BETTER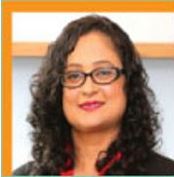 Ms.Charmaine Tillekeratne
Director- Tax Services, Pricewaterhouse Coopers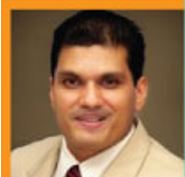 Mr.Tishan Subasinghe
Managing Director, Moore stephens Consulting (pvt) Ltd
Staying up to date on latest amendments in accounting standards and taxation is of paramount importance in the world of business and finance. The new leases standard, IFRS 16, requires companies to bring most leases on balance sheet from 2019. The 2019 Budget of the Sri Lankan government too incorporates significant changes such as the reduction in the Economic Service Charge (ESC) rate and 14 percent tax concession on income derived from exports. The Payee Tax is one of the key areas that were amended following the tax amendments on the new Inland Revenue Act that came into effect on 1st April last year.
Session 4 - FROM ENTREPRENEUR'S 'DREAM' TO ACCOUNTING 'REALITY'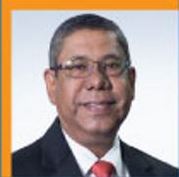 Mr.Reyaz Mihular
Managing Partner, KPMG Sri Lanka
For modern day entrepreneurs, dedicating time and effort for accounting and financial analysis is often near-impossible. Moreover, not all entrepreneurs possess the knowledge and the experience necessary for the task. Accountants can easily and expertly take this burden off their shoulders and guide their companies to achieve their financial goals. Making predictions about the future with the use of analytical tools, helping entrepreneurs to be more responsible about the money and effort invested, and measuring progress are all important services an accountant is capable of providing. An accountant's assistance is crucial in actualizing an entrepreneur's vision and can be the deciding factor of its success.
Conference Dates
Monday the 2nd September 2019
Ceremonial inauguration followed by fellowship from 6.00pm onwards
Tuesday the 3rd September 2019
Technical Sessions from 8.30am to 5.00pm
Venue
Oak Room, Cinnamon Grand, Colombo.
Investment
AAT Sri Lanka Members/
Passed Finalists/ Students - Rs. 14,000/=
Others - Rs. 15,000/=
Early Birds 10% off extended till 23rd August 2019
Registration
Download the Online Application form and register with one of the following modes of payment.
As we have limited seats, please send your registration form early by post / email (conference@aatsl.lk) / directly to the AAT Centre along with the paid slip.
Mode of Payment
Cash @ AAT Centre (During office hours)
Cheque in favour of "Association of Accounting Technicians of Sri Lanka" & Crossed "Account Payee Only"
Online payments through www.aatsl.lk
Direct deposits to Association of Accounting Technicians of Sri Lanka,
A/C No. 165173 – BOC – Narahenpita Branch (Use payment code 75xxxxx)
A/C No. 109120101010 – NSB - Head Office (Use payment code 75xxxxx )
(send the scan copy and submit the original bank slip)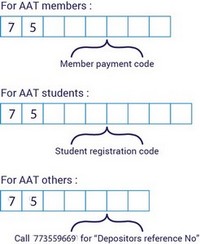 Pay in 6 months,12 months Installment plans 
0% Interest with 

(No handling fee)
CPD Credits
AAT Members could claim 15CPD upon successful completion 
CONFERENCE SECRETARIAT
Association of Accounting Technicians of Sri Lanka
AAT Centre, #540, Ven. Muruththettuwe Ananda Nahimi Mawatha, Narahenpita, Colombo 05.
Phone: 0773-559669 / 0112-559670 (Direct), 0112-559 669 (Ext 205) / Fax: 0112 -559 299
E-mail: conference@aatsl.lk, chathura@aatsl.lk