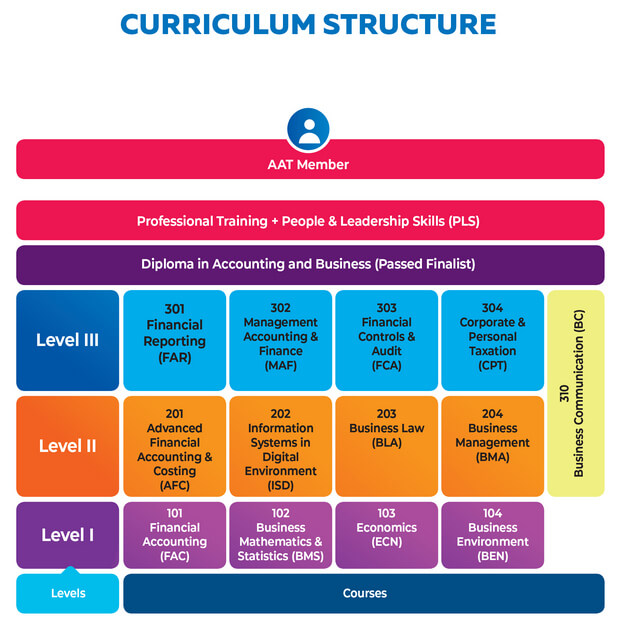 AAT Curriculum 2020-25 (Effective from the July 2020 Examination)
Note: Curriculum Structure effective from July 2020 Examination
Special Note:
Level III – 304 CPT – Corporate & Personal Taxation
Testing of Year of Assessment for July 2021 examination held in September 2021 for the above subject is 2020/21 . Provisions of Inland Revenue Act No 24 of 2017 with subsequent amendments are applied and tested in the examination.
The below supplementary is applicable for CPT Study Texts printed on or before January 2021.
AAT Examination Syllabus 2015 - 2020 (Revised)
AAT Revised Syllabus (2015 – 2020) English Medium
Revisions in Syllabus (2015 - 2020)